I meant to post this back after the Olympics but as it's now Sports Personality of Year, here is a small selection of Britain's Olympic personalities at Rio hitting back at some total eejits:
Bradley Wiggins pricking the conscience of Piers Morgan
After winning a team gold for Team GB the legend that is Bradley Wiggins, being the dude he is, poked his tongue out to help prevent him and his team crying on the podium. Piers Morgan however was not impressed and tried shaming him for not singing God Save the Queen. But Wiggo, as Colm Quinn, was quick to remind him where his moral responsibilities really should lie:
Andy Murray correcting John Inverdale who forgot about the Williams' sisters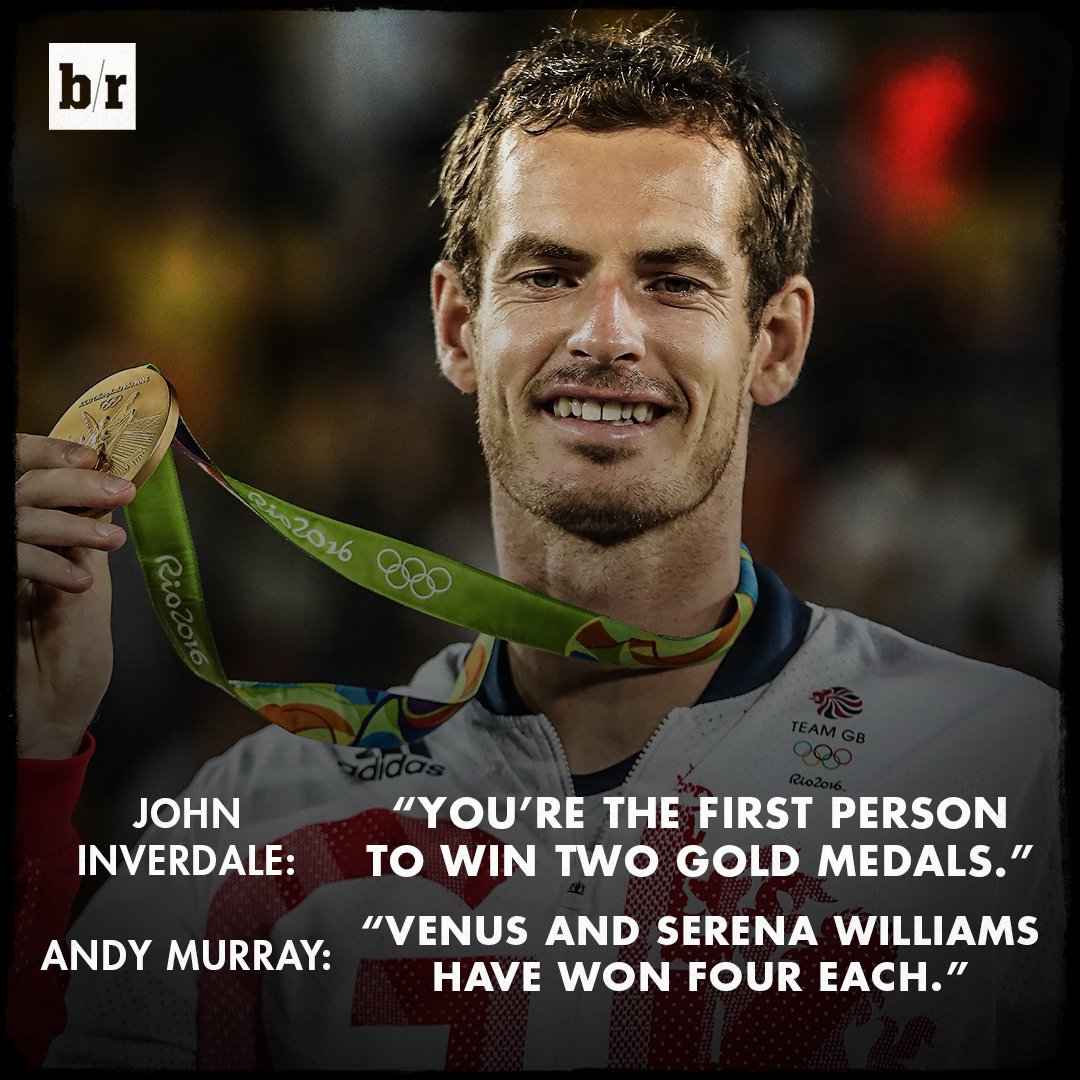 What a year Andy Murray has had! In fact I'm writing this just as Gary Linekar is talking to Andy on SPOTY. Anyway, when being interviewed by John Inverdale who congratulated him on being "the first person to win two gold medals in tennis", Andy Murray managed not to let his moment of glory cloud his memory so he could remind John Inverdale that Venus and Serena's achievements shouldn't be rewritten.
Callum Skinner telling the Leave campaign not to hijack his success.
Callum Skinner makes the point perfectly. While political campaigns are welcome to voice their support for athletes they shouldn't then start using that to promote their agenda. That's what the Better Together campaign did in 2012 during the London Olympics to try and use emotion against Scottish independence and it was repugnant. It's no different with the more recent referendum campaign that flew the Union Jack so passionately, Leave.EU. The rhetoric of those promoting Brexit was hideous enough without it drifting into the very arena where we should have been able to escape from it all.
If you can jog your memory and remember others with such personality from Rio 2016 drop a comment below and tell us how they got someone telt!