I have an admission to make: I don't really mind the monarchy. As far as I care the Queen can remain Head of State as long as we have the right political system for a fair and progressive society. It's perfectly possible to be such a country whilst retaining a royal family, think of Norway, Sweden, Denmark and the Netherlands, all with a King or Queen as head of state yet all considered among some of the most progressive countries in the developed world. Meanwhile we have France, Russia and America with executive presidents but these are not exactly the best of countries for liberal politics at the moment. Of course we also have Iceland and Finland as progressive republics. And then we have Spain and Britain with constitutional monarchies but political elites that leave a lot to be desired. So what can we really draw about a country based simply on what system it has for the head of state?
But whatever we think of the monarchy in this country, how it's funded is always going to be a source of controversy. The latest issue to emerge is that of the maintenance bill for Buckingham Palace, a whopping £370 million for the taxpayer. We can argue the exact technicality of the funding arrangement that will pay for this - the sovereign grant drawn from the crown estates - but it's still an issue. The crown estates should be full public property while the monarch's actual properties, Buck Palace, Balmoral, Windsor Castle and so on should all be paid for by something other than the public purse. There is little reason why the monarch and the rest of the Royal Family couldn't be privately funded. The Royal Family is known for being most popular among the wealthiest people in the country. If they are all keen to keep the monarchy and funding them by donations is the only option then they surely won't hesitate to do so. Buckingham Palace recieves around half a million visitors which isn't going to be enough to cover the costs of the bill but crowd-funding and not-for-profit heritage contributions ought to go some way.
What we ought to do is get politicians to back a bill that ends all public funding to the monarchy and its assets. We may only give them less than £1 a year per person or we may give them much much more. But we have to think about public perception here. When the Royal Family are rich enough, giving so much as an extra penny to them is not a savoury thought when there are many other families across the country in greater need. When there is legislation that specifically states public funding should not go to fund the monarchy, that's when public perception of the Royal Family on the side of its skeptics might begin to change. But even then that's not really going to make a difference to people's overall opinions.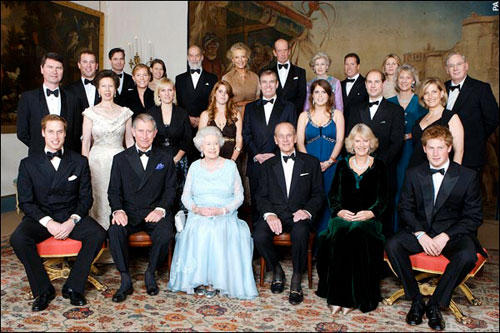 The thing is, the debate about the Monarchy, whether we should have it or not, is really less of a financial debate and more of a discussion concerning either how sentimental we are about the institution or how much it is a matter of democratic accountability. Because after all, an elected head of state still has to be paid for and that would generally be done by taxpayers. I'm not arguing for one moment that the monarchy makes any net contribution to the economy, that's more or less negligible. But if it is entirely self funding or funded by donation we could end contributing far more in public funding to the office of President of the United Republic (and wouldn't there also be a small cost involved in having to change the country's name?).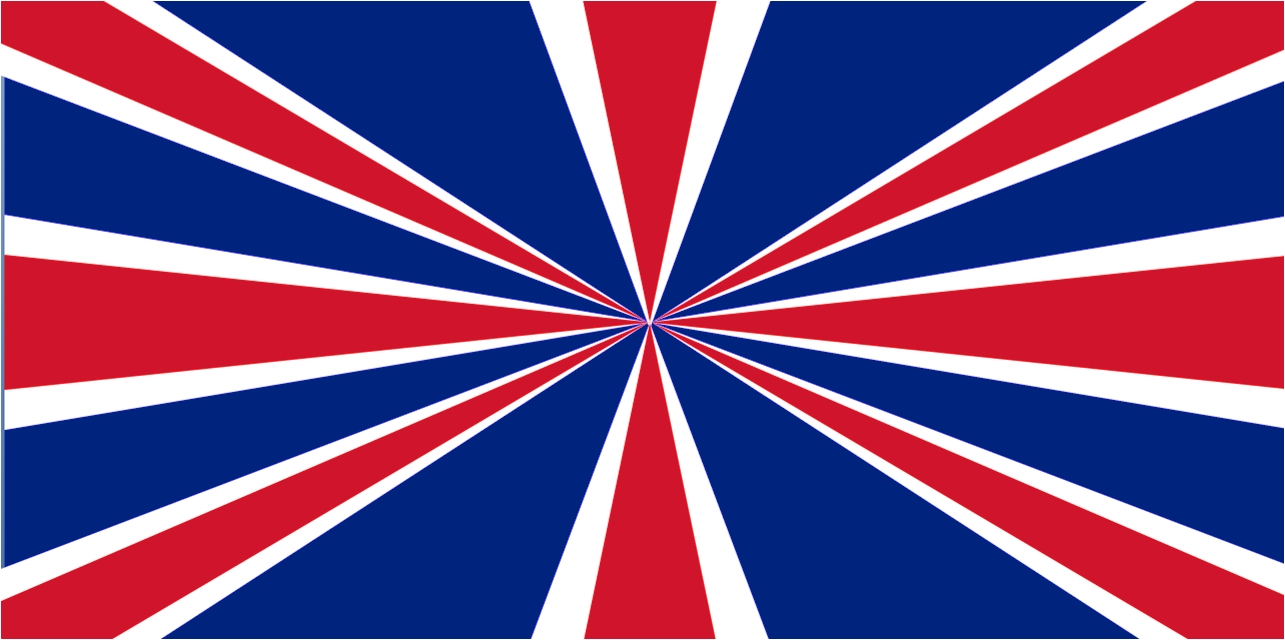 United Republic OKay? All I can say to the designer of that flag is U-ROK!
All the Royal Family needs is the support of wealthy donors, possibly the selling-off of its private assets to be enjoyed by the public in free museums, regular high-end jobs that as prominent public figures they're in a prime position to be offered or just the good old tapping into their bank accounts. If the reigning monarch is so enthusiastic about undertaking his or her role as head of state, a lack of salary isn't going to be a put-off - it's still going to feel like a privilege to be in that role.